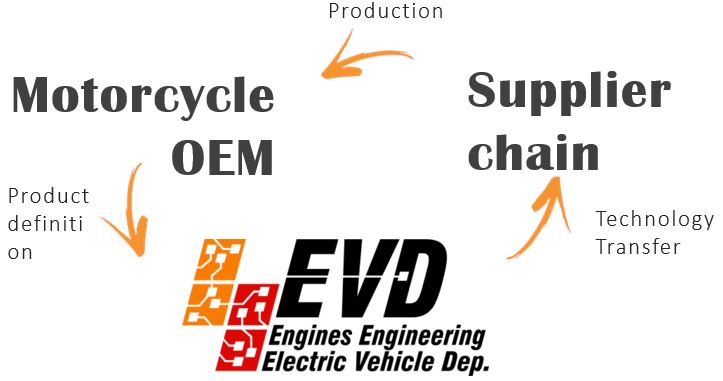 Partner
of motorcycle OEM from the concept design to production
---
Engines Engineering is an external R&D, supporting customers to acquire and develop new know-how on the EV technology.

EE develops project with complete sharing and transfer of the know-how to the clients.
Added Value
A team of specialists of Electric Powertrains in a motorcycle culture background
---
Our strength lies in being specialists of the motorcycle sector with 40 years of experience.

The cultural background in which the electric vehicles department was born and grew is the development of motorcycles, from the conceptual phase to production, with a deep knowledge of the specific needs of the motorcycle product.
Mission
Integration in a successful package of the know-how in the different fields of the EV technology
---
Engines Engineering mission is to be a collector of all the different skills needed in the development of electric vehicles to integrate them into a winning technical package designed for two-wheeled vehicles.

In the Engines Engineering EVD the traditional competences in the two-wheel sector have been combined with those of the electronics HW and FW design and with all the other specific competences of the electric powertrains.